CS:GO is one of the most popular tactical first-person shooter games in history. Since 2012, it has been continuously taking not only the Steam community, but also the eSports world by storm. Fans have been able to enjoy it for more than a decade now. The Valve Corporation is dedicated to keeping players satisfied and thus, new content is regularly added to the game, along with updates and patches.
Most impressive in all of this, however, is the booming economy that has developed around CS:GO items. Prices of cosmetic skins can reach unbelievable amounts, as players from all over the world want to fill their inventories with the best and most valuable pieces of equipment. Therefore, we've compiled a list of Top 10 Most Expensive CSGO Skins that are sure to elevate your in-game status.
What Are CSGO Skins?
First, let's start with the basics – a brief explanation of what CS:GO skins are.
Of course, if you're reading this article, you probably know exactly what skins are, but for those new to CS:GO, we thought it was worth a quick recap.
Skins in CS:GO are cosmetic items that allow players to personalize their in-game equipment pieces. With them, you can apply different patterns and textures to guns, knives, and even gloves, allowing you to set yourself apart from other players on the map and mark your CSGO status. It is worth noting that skins do not have any utilitarian function, that is, they do not change the properties of our equipment. However, they do make you look awesome.
Why Are CSGO Skins So Expensive?
The economics of Steam items is governed by the world's best-known law of economics, the law of supply and demand.
If a particular skin is very popular and many players want to invest in it, its price will be rather high. Added to this is the fact that usually the most desirable skins come from limited editions or are otherwise very difficult to find on the market (which is also part of their appeal). This means that their price will be even higher because demand is high and supply is low.
Makes sense, right?
The Most Expensive CSGO Skins
Now that we've explained the basics, let's move on to a list of Top 10 Most Expensive Skins in the CS:GO world.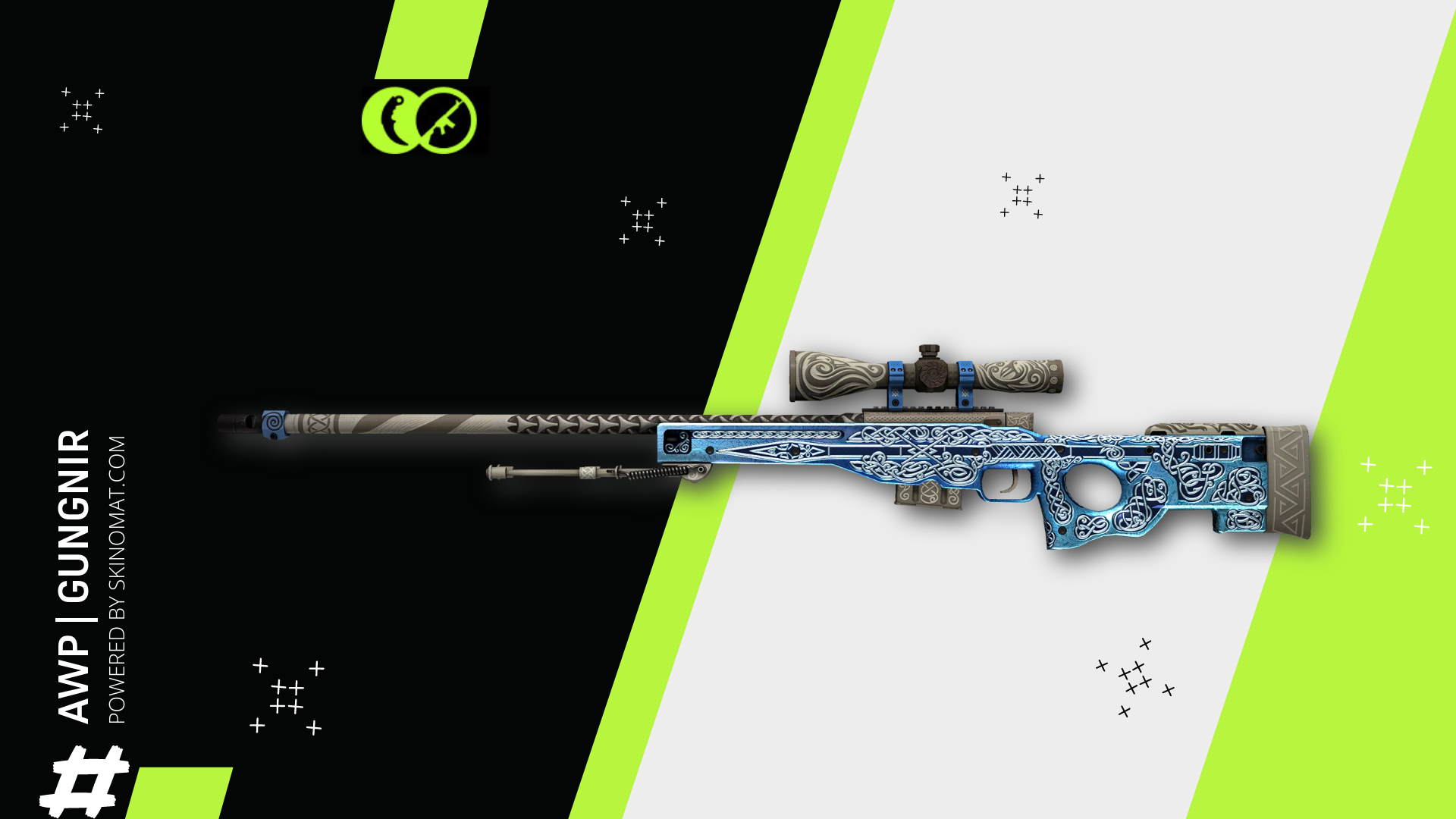 The AWP Gungnir was first introduced in November of 2019 alongside the Operation Shattered Web update. It is a part of the Norse Collection, which is a set of awesome skins, with Scandinavian-sounding names. This particular AWP skin is painted in blue, cyan, and white. On top of that, it features an image of a spear that looks like it came straight from Atlantis. The Gungnir is one of the most amazing-looking weapon skins in the entire CS:GO universe, making it also, to nobody's surprise, one of the most expensive items in the game. Its price can reach up to $9000.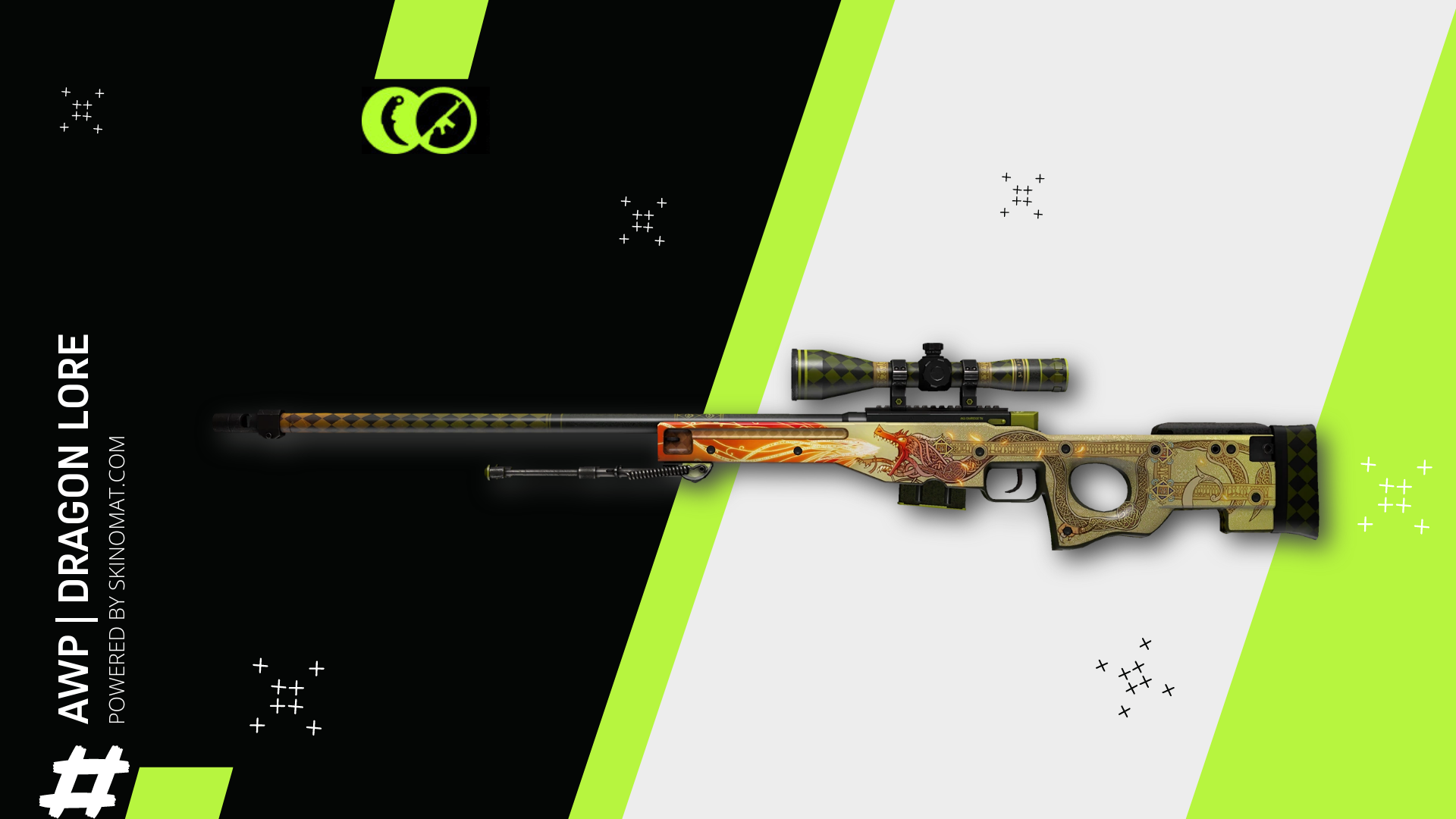 This item is a kind of legend not only in the world of CS:GO, but in the world of video games in general. The AWP Dragon Lore is a skin that invariably remains at the top of lists of the most expensive gaming items each year. This yellow and orange painted weapon features an image of a fire-breathing dragon, which is easily recognizable to any self-respecting gamer. If you somehow come into its possession, you are guaranteed to automatically raise your CS:GO status to the highest possible level. Unfortunately, it's not that easy. Due to its rarity and prestige, prices for the Souvenir AWP Dragon Lore can go as high as $450,000 (yes, you read that correctly). But don't worry, you can get the Battle-Scarred version for just $3,000!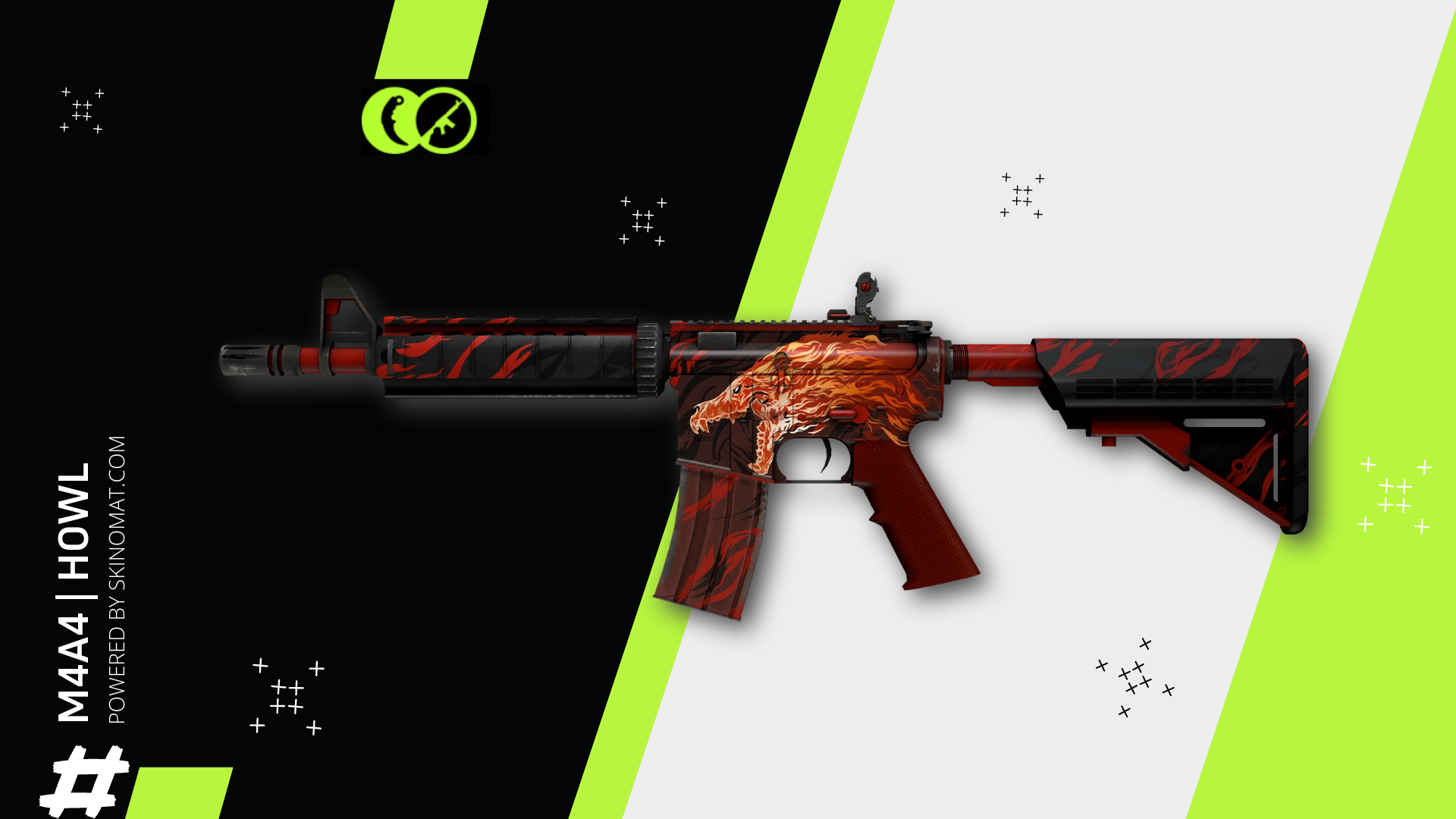 The M4A4 assault rifle is the counterpart of the all-familiar AK-47. The Howl version is not only one of the best-looking items on our list, but also the skin with the most interesting backstory. The weapon is painted black and features a "custom paint job" that depicts a red, fiery dragon-lion (or something of the sort) that has officially been named the Howl. This is by far one of the most impressive-looking skins on the market, and its history is all the more interesting because its original author issued a DMCA takedown for the skin. Because of this, it quickly disappeared from the game, and its price momentarily skyrocketed. Currently, The M4A4 Howl can cost up to $14,000.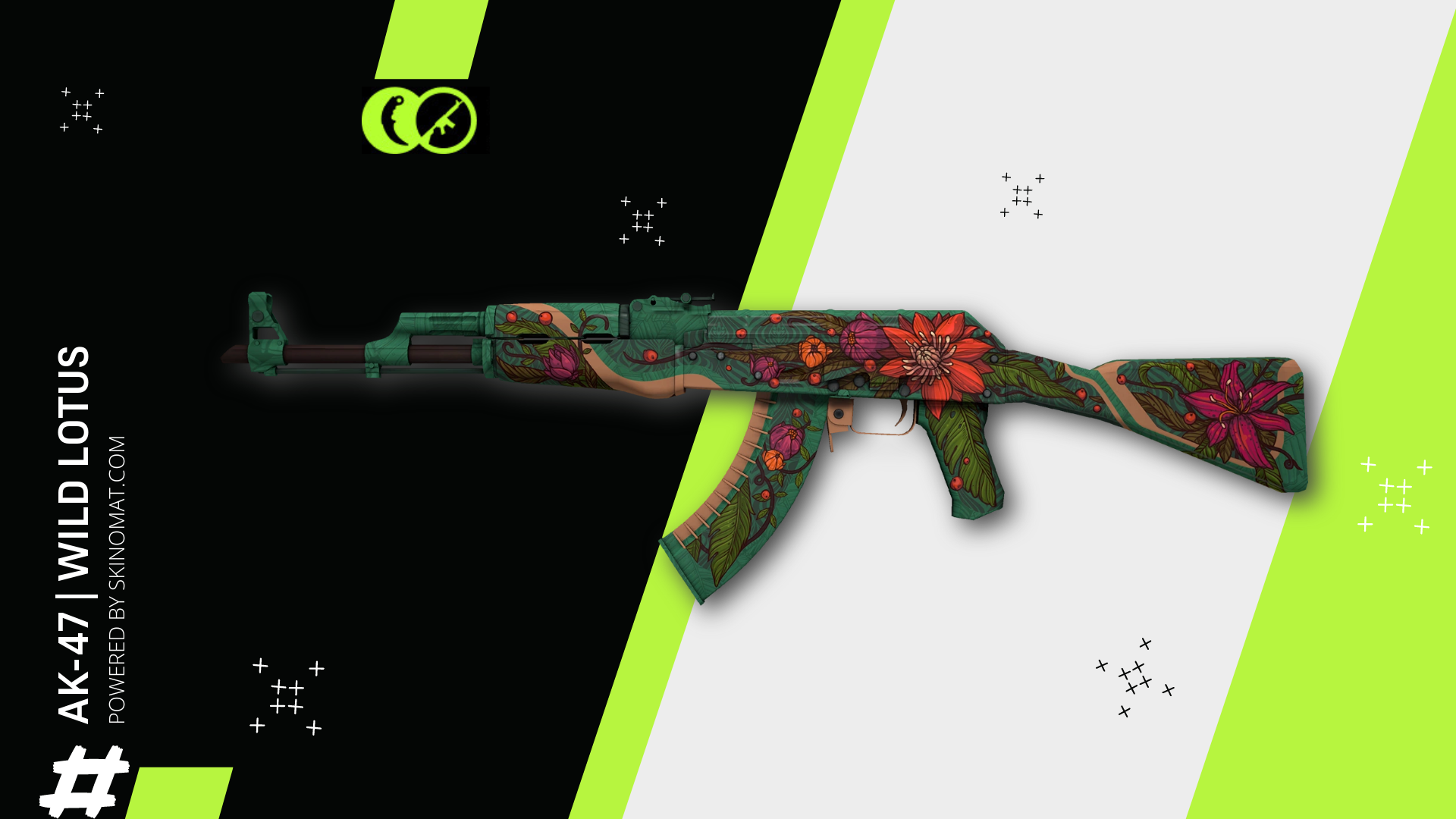 Well, since we mentioned the M4A4, we can't forget its amazing counterpart, the AK-47. This particular assault rifle has been a fan favorite for many years now and is a true classic in the gaming world (and in the real world as well). The Wild Lotus version first appeared in the game in late 2019 and is part of the St.Marc collection. It's a beautiful exotic-looking weapon skin that has a green exterior, filled with beautiful flowers. It is sure to look great on any CSGO map and by adding it to your inventory, you are bound to impress your opponents. It's also worth noting that despite its staggering price of $8,500, this is one of the cheapest skins on our list. What a bargain!
The Ursus Knife Crimson Web
Crimson Web skins in general are known in the Counter Strike community for their high price and impeccable appearance. Painted in shades of black and red, these weapons can certainly send shivers down an opponent's spine. Among the various skins offered in this family, you can find pistols, knives, and gloves. However, the items that are currently conquering the Steam market with their high prestige and expensive price tags are the Crimson Web knife skins. The demand for them is always high, which is why their prices can reach several thousand dollars. Currently, the most expensive are the Ursus Knife Crimson Web, with its StarTrak version costing an almost dizzying $22,000, and the Butterfly Knife Crimson Web skin, which can cost up to $12,000.
Sport Gloves Pandora's Box
The Pandora's Box Sport Gloves first appeared in CSGO in 2016 with the release of the Brothers in Arms update. As beautiful as they are durable, these gloves will ensure any player's dominance. Painted in black and purple, they're a great way to stand out on the map. So, if you want to ensure your opponent can see you when you're aiming punches at them, these gloves are a great choice. Unfortunately, the Factory New version is currently priced at $33,000, making them the most expensive gloves available on the Steam Market. However, we can assure you that this is a purchase well worth its price!
A year ago, the CSGO world was in turmoil when a YouTuber nicknamed ohnepixel2 refused to sell his copy of Karambit Case Hardened (Blue Gem) for 1.2 million euros in Bitcoins, or more than $1.5 million (according to the valid exchange rate at the time). Such a trade would have constituted the most expensive transaction on the CSGO item market to date, but it ultimately did not happen. The further fate of this skin is unclear, but given its potential and rarity (its current availability on the market equals pretty much zero), the Karambit Case Hardened (Blue Gem) can be safely considered both one of the most expensive skins, and one of the rarest skins in CSGO.
Sport Gloves Hedge Maze
Another extremely expensive skin on our list is a pair of Sport Gloves called Hedge Maze. These white and green painted gloves, which were designed by Icarus Athletics, first appeared in the game in 2016 with the introduction of the Brothers in Arms update. Not a part of any collection, they can be obtained by opening the Gloves Case or the Operation Hydra Case. Recently, the Hedge Maze gloves have been one of the hottest items in the gaming world. As of December 2022, their value had risen to nearly $22,000, making them one of the most expensive CS:GO skins. Adding them to your collection is sure to make you jump to a new level within the Counter Strike community.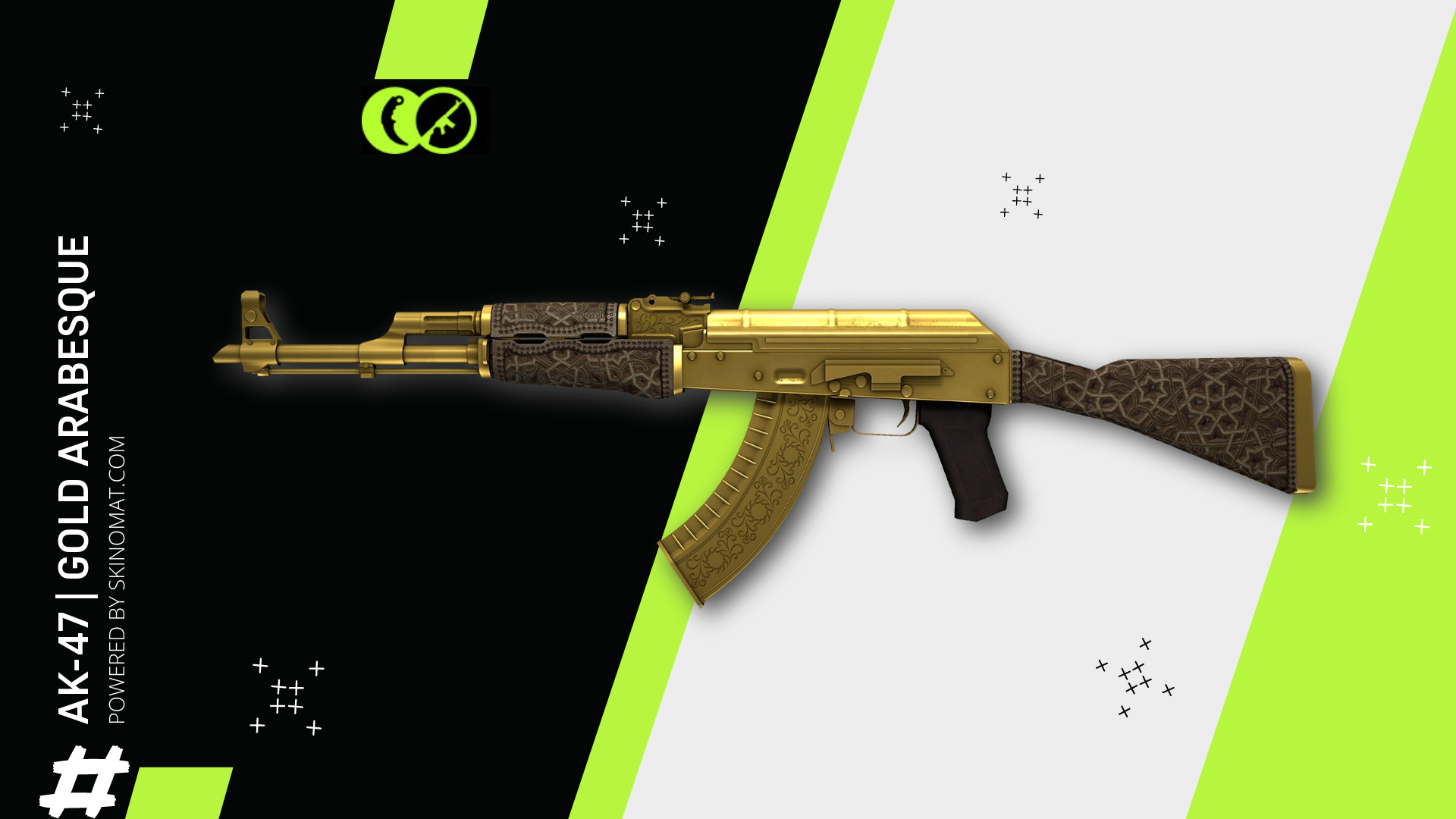 This particular item on our list practically speaks for itself. The AK-47 Gold Arabesque is not only a variant of one of the most popular weapons in the CSGO world, but also an assault rifle made almost entirely of gold. So, if you want your opponents to know that your equipment cost you a lot of money and you like bling, then this skin is practically made for you. First added to the game in 2021, the Gold Arabesque is climbing the popularity ladder on the Steam Market. Today, its price can reach up to $6,000, and while that's still very expensive, we advise you to invest in it now. Its value could increase significantly in the next few years.
The Butterfly Knife Lore
Last but definitely not least on our list is another expensive knife skin. The Butterfly Knife Lore first appeared in the game in 2021 as part of the Dreams & Nightmares Case and the Operation Riptide Case. It is the perfect option for all the gold enthusiasts who like their equipment shiny. The Lore is sure to get you noticed from the other end of the map. Its basic color consists of a yellow tint that resembles gold, giving the skin a prestigious look. It's no secret that knives are among the priciest items in CS:GO, but the Lore brings this concept to a whole new level, as its price can reach $7,000. Thus, it ranks on our list of the most expensive skins.
Conclusions
Prices of CSGO items on the Steam market can reach incredible heights. Buying the most expensive pieces comes with prestige and is likely to earn you respect from other players. Therefore, if your budget is big enough to get one of the skins from our list, don't wait and do it today. However, if you're looking for something more affordable, be sure to check out SkinsMonkey, where you can find the best deal on CSGO skins.