The Negev machine gun is a weapon that's certainly not everyone's cup of tea. There are many different reasons to love or hate the gun, which is why the community is so divided in their judgment of the good old Negev. If anything, it's the perfect weapon for fighting in tight corridors, provided you know how to control it's high spread.
Negev is also one of the biggest guns available in the game, which is why most Negev skins look very impressive. Here are the best 10 Negev skins that you can get for your gun today.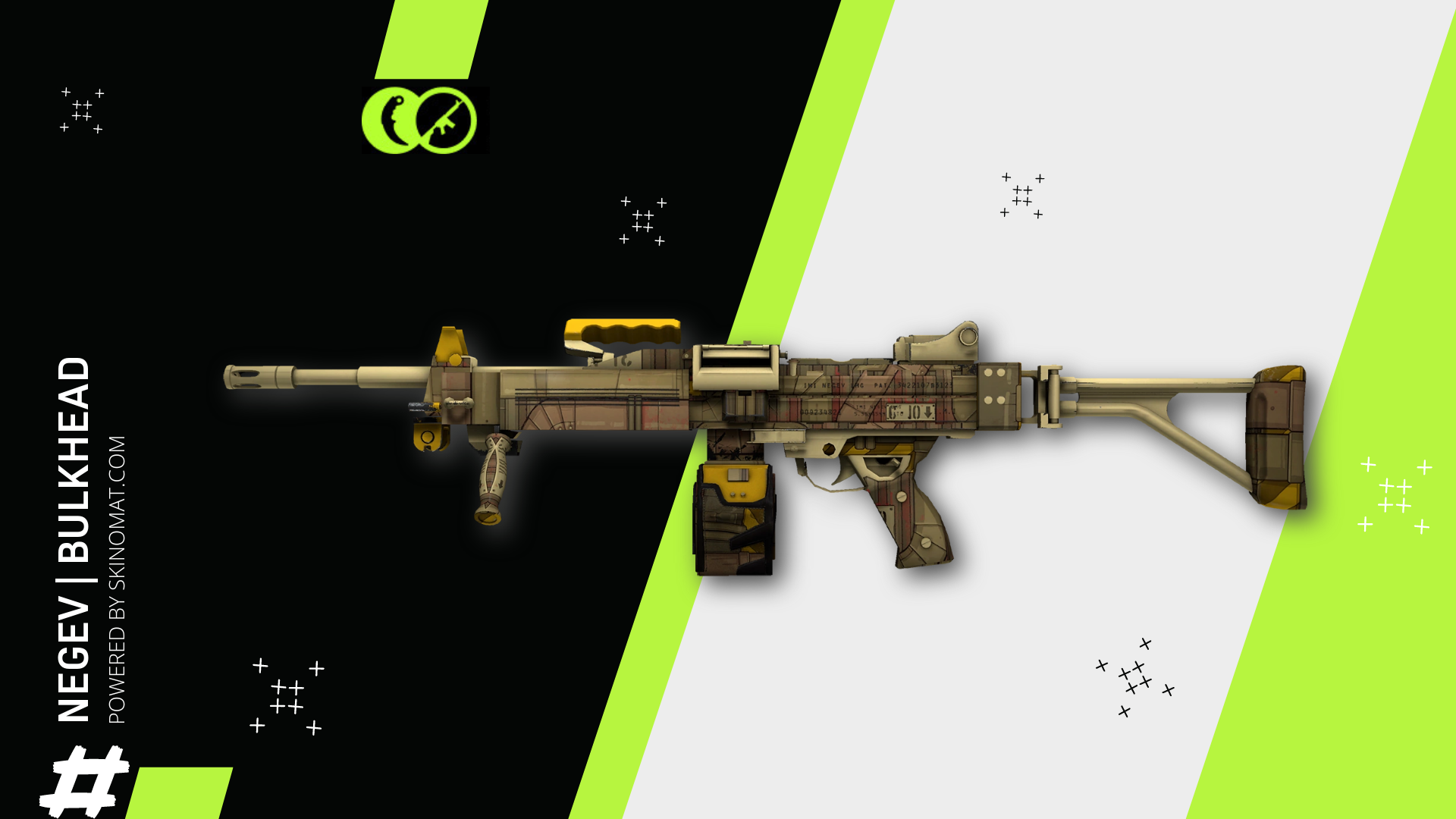 Opening the list is one of the Negev skins released as a part of the Nuke collection. The Bulkhead is one of those skins that would definitely find its home in an inventory of a CS:GO player, who likes the more traditional CS:GO military aesthetic.
Flavor Text: Hold strong
Lowest Steam price: $0.05
Available In Collection: Nuke collection
First Added: 1 September 2018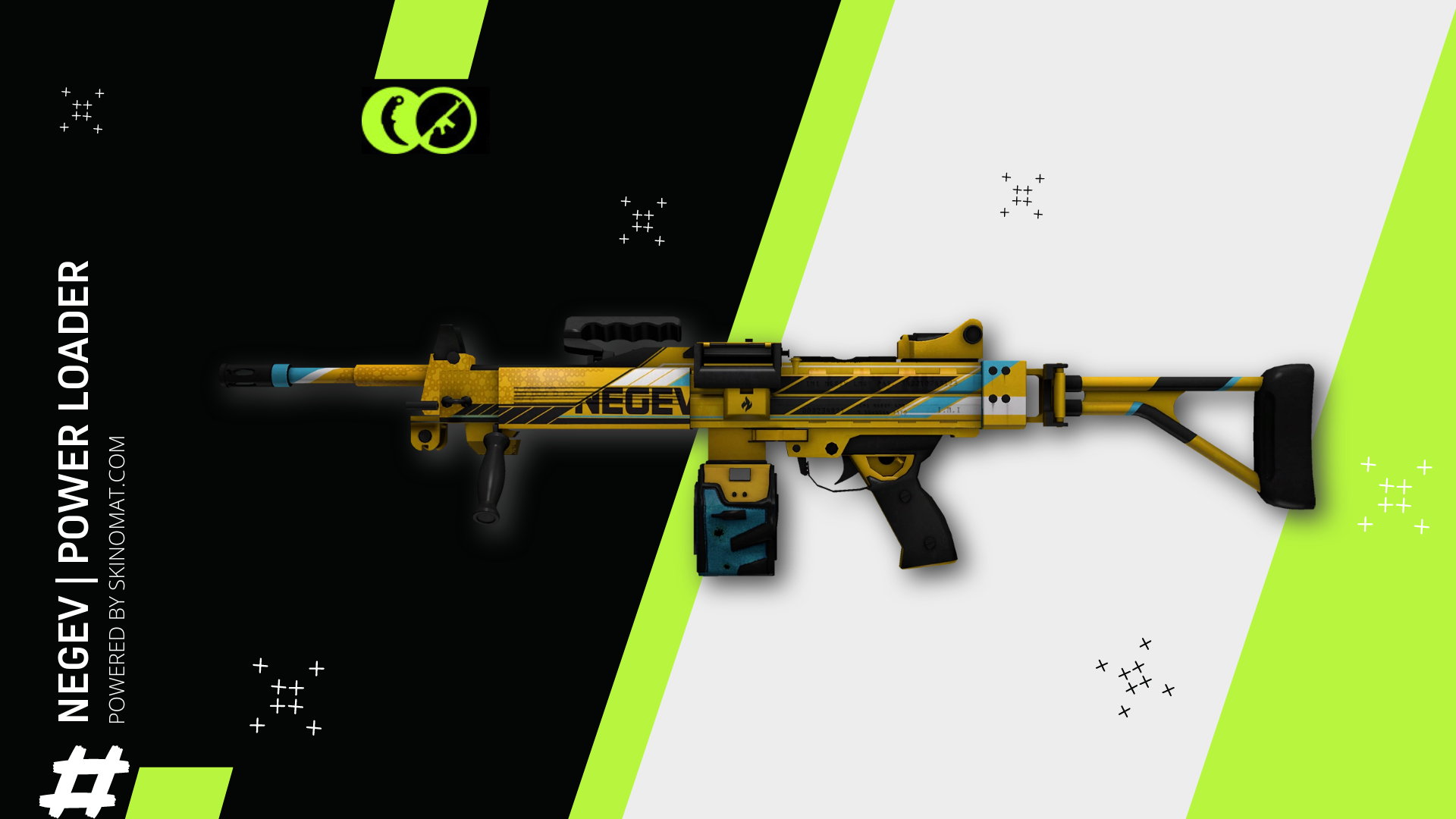 The Power Loader skin gives your fast-firing Negev hazard visuals. Your gun will look almost like a police line, warning not to cross it. In addition, this Negev skin also comes with some nice details, such as a tiny fire warning around the side.
Flavor Text: Feared by queens, beloved by bishops
Lowest Steam price: $0.44
Drops From Case: Revolver case
First Added: 8 December 2015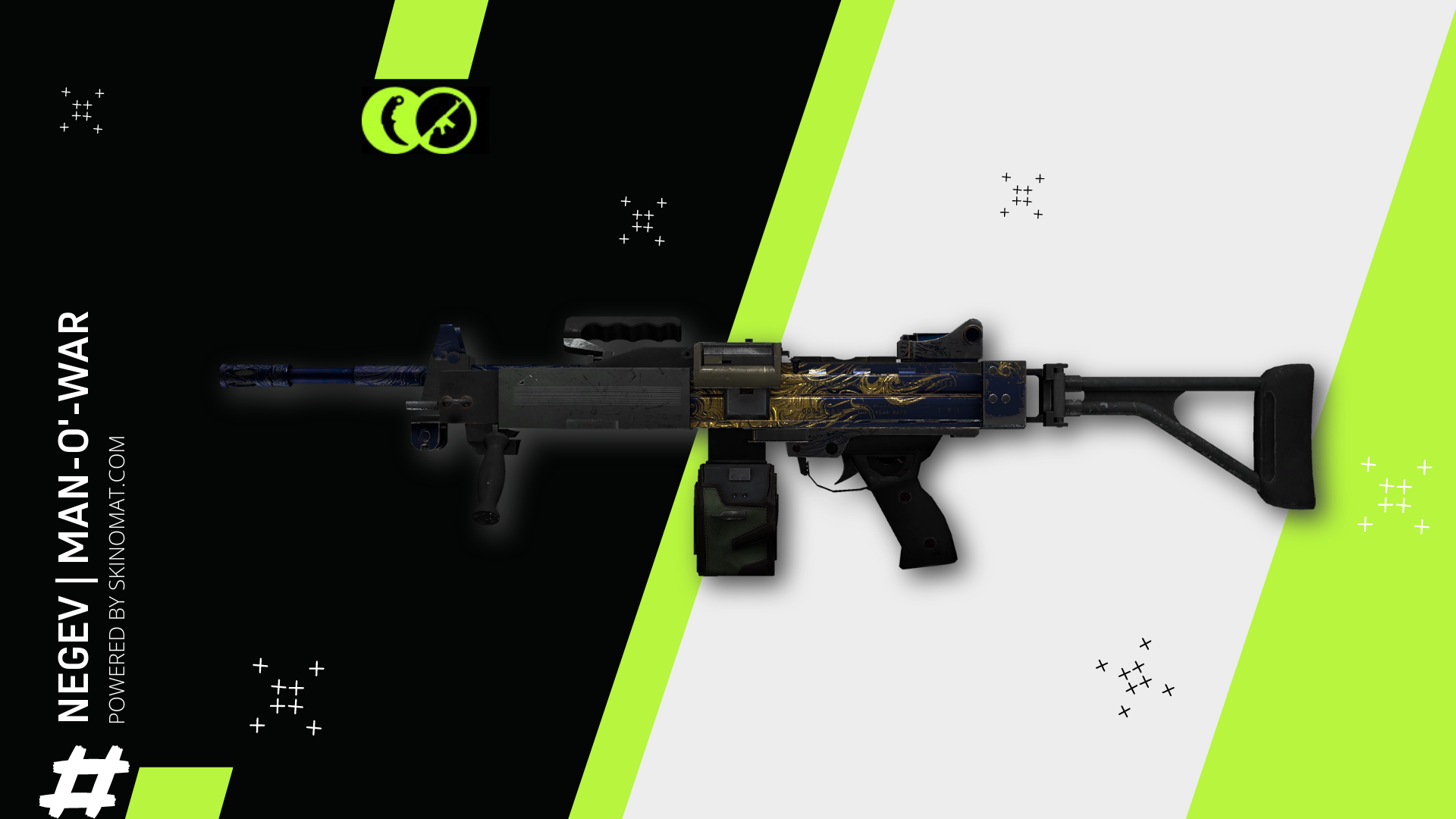 Man-o-war is certainly a good skin if you want to attract the eyes of other players in the match. The flavor text even makes a reference to that. The skin itself might not be the flashiest, but the tasteful combination of colors together with the golden graphic design will be sure to turn some heads.
Flavor Text: Turn some heads before you take them off
Lowest Steam price: $0.06
Drops From Case: Chroma 2 case
First Added: 15 April 2015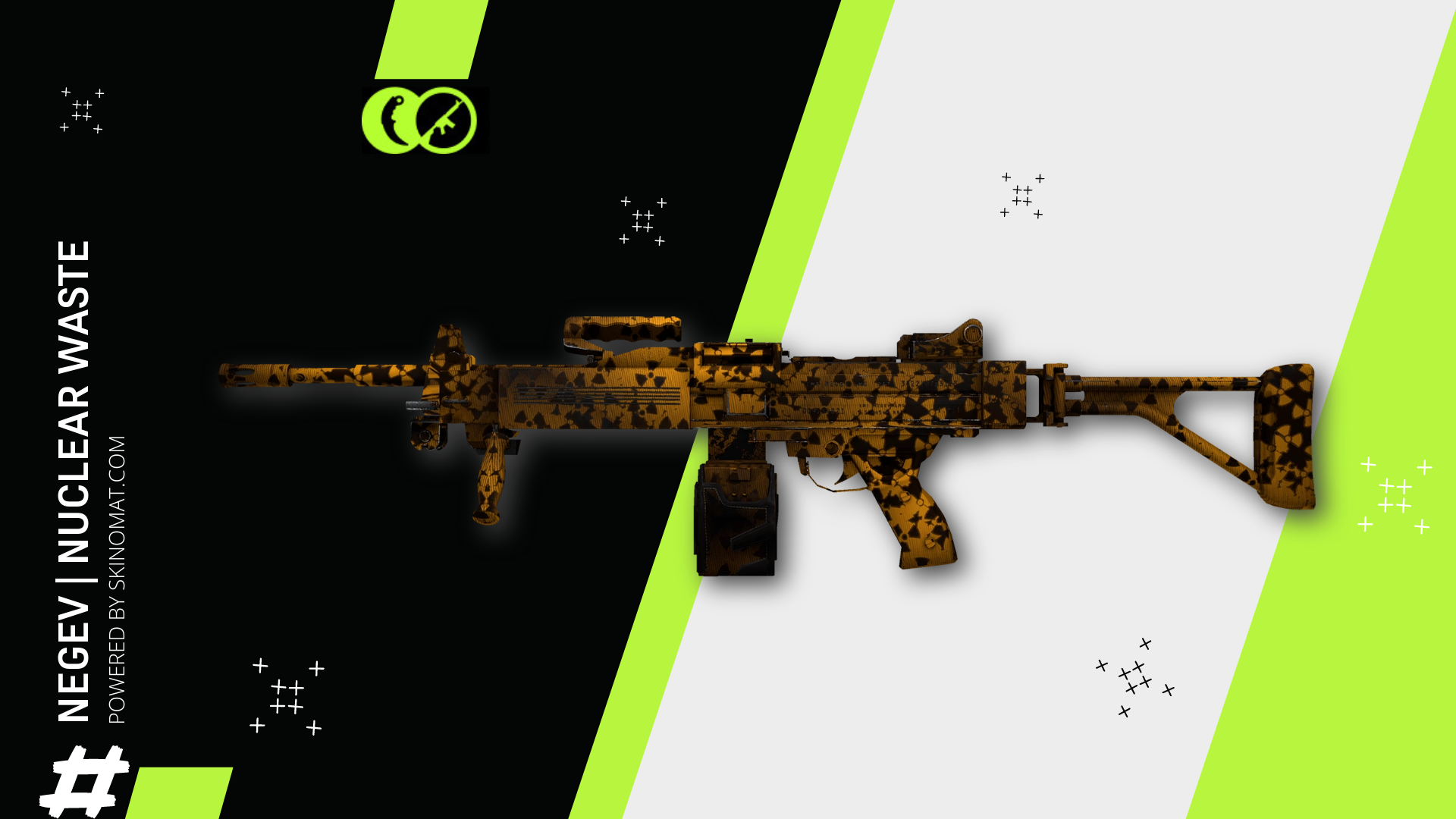 The Nuclear Waste skin is one of those weapon skins that are just so weird that they're good. The skin is just black base with yellow nuclear hazard signs stamped all over the gun. It might looked like a black Negev with yellow paint spilled all over, however upon closer inspection in-game you can clearly see all the details.
Flavor Text: None
Lowest Steam price: $0.54
Available In Collection: Cache collection
First Added: 8 August 2014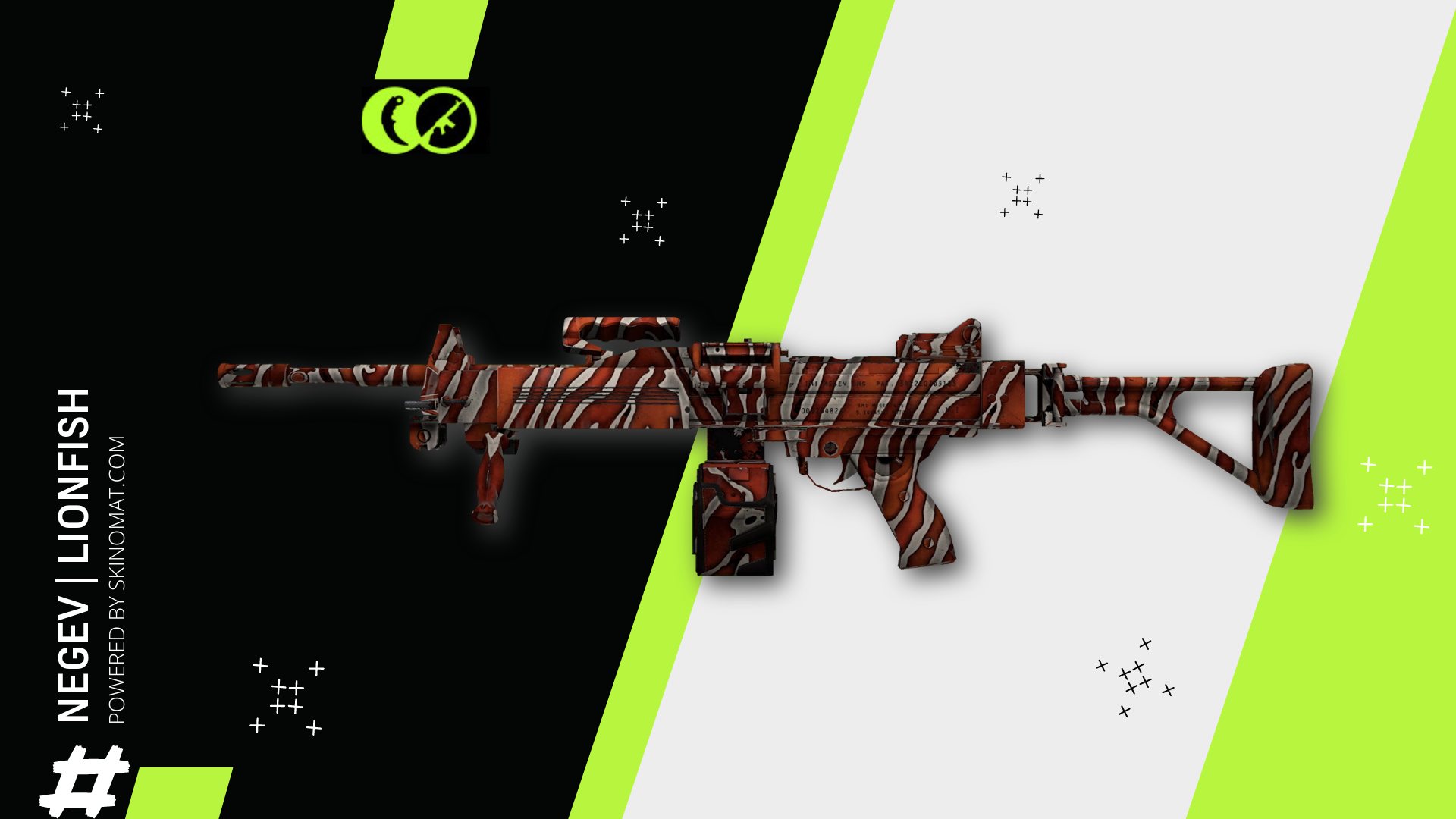 The Lionfish is a species that has a very distinct and unique look. Its name comes from all the tiny tendrils that gather around its head that look like a lion's mane. The fish also has a very distinct color pattern – orange with white sprites. This skin from the clutch collection can reproduce this look on your Negev.
Flavor Text: Just keep swimming
Lowest Steam price: $0.20
Drops From Case: Clutch case
First Added: 14 February 2018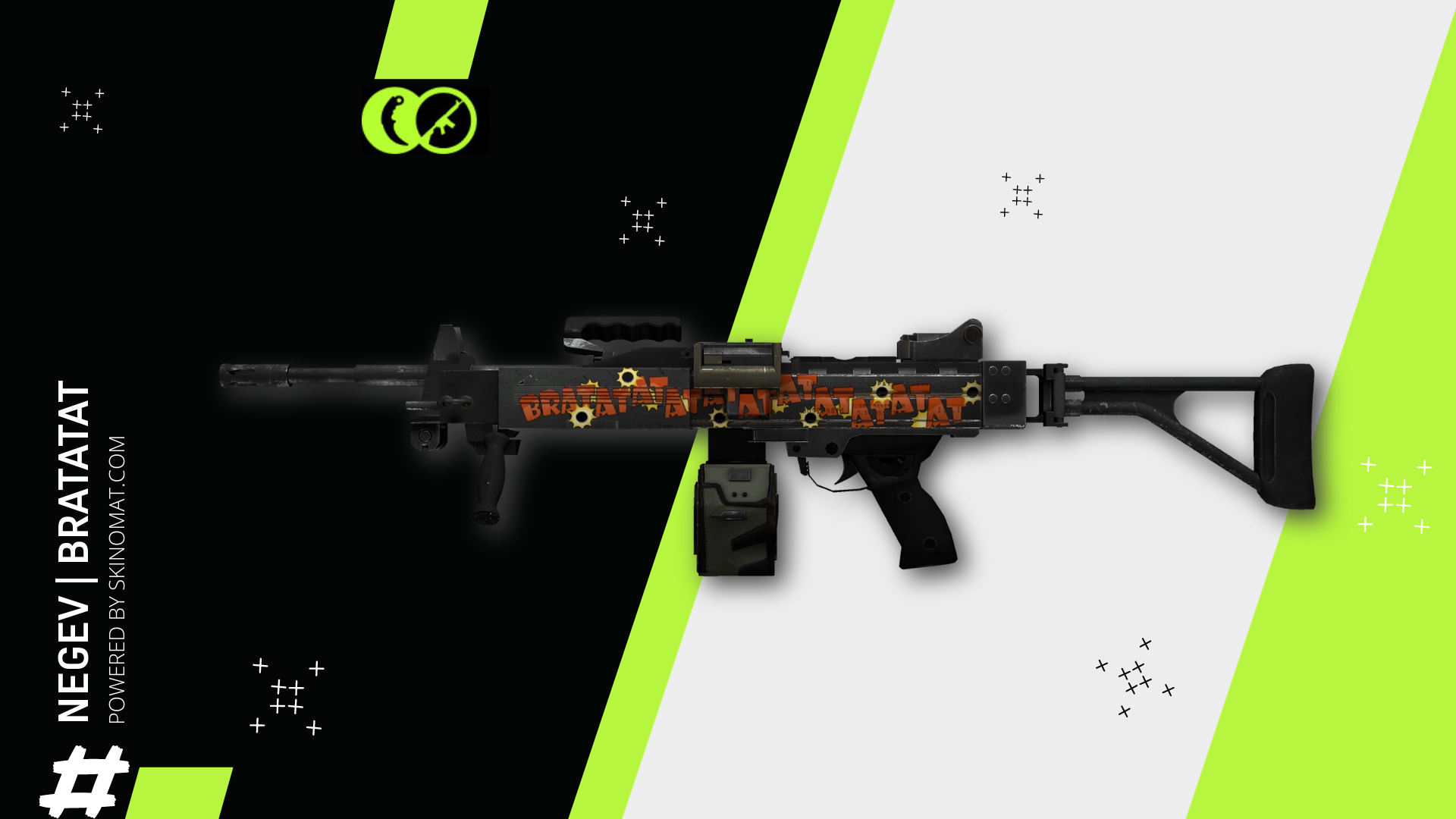 A homage to all the rounds quickly fired from the Negev machine gun, this skin from the eSports 2014 collection is a nice addition to any CS:GO inventory. Not very flashy or extravagant, the skin does contain an interesting detail in a form of a fan of bullets at the lower part of the gun.
Flavor Text: None
Lowest Steam price: $0.63
Drops From Case: eSports 2014 case
First Added: 10 July 2014
A simple skin, dazzle does exactly what the title says it does. Dazzle simply covers your Negev with black and white stripes. Although this might be less impressive than many of the newer designed skins, it still is one of the best methods to stand out in a match.
Flavor Text: Finally, a gun for trivia losers
Lowest Steam price: $0.07
Drops From Case: Gamma 2 case
First Added: 19 August 2016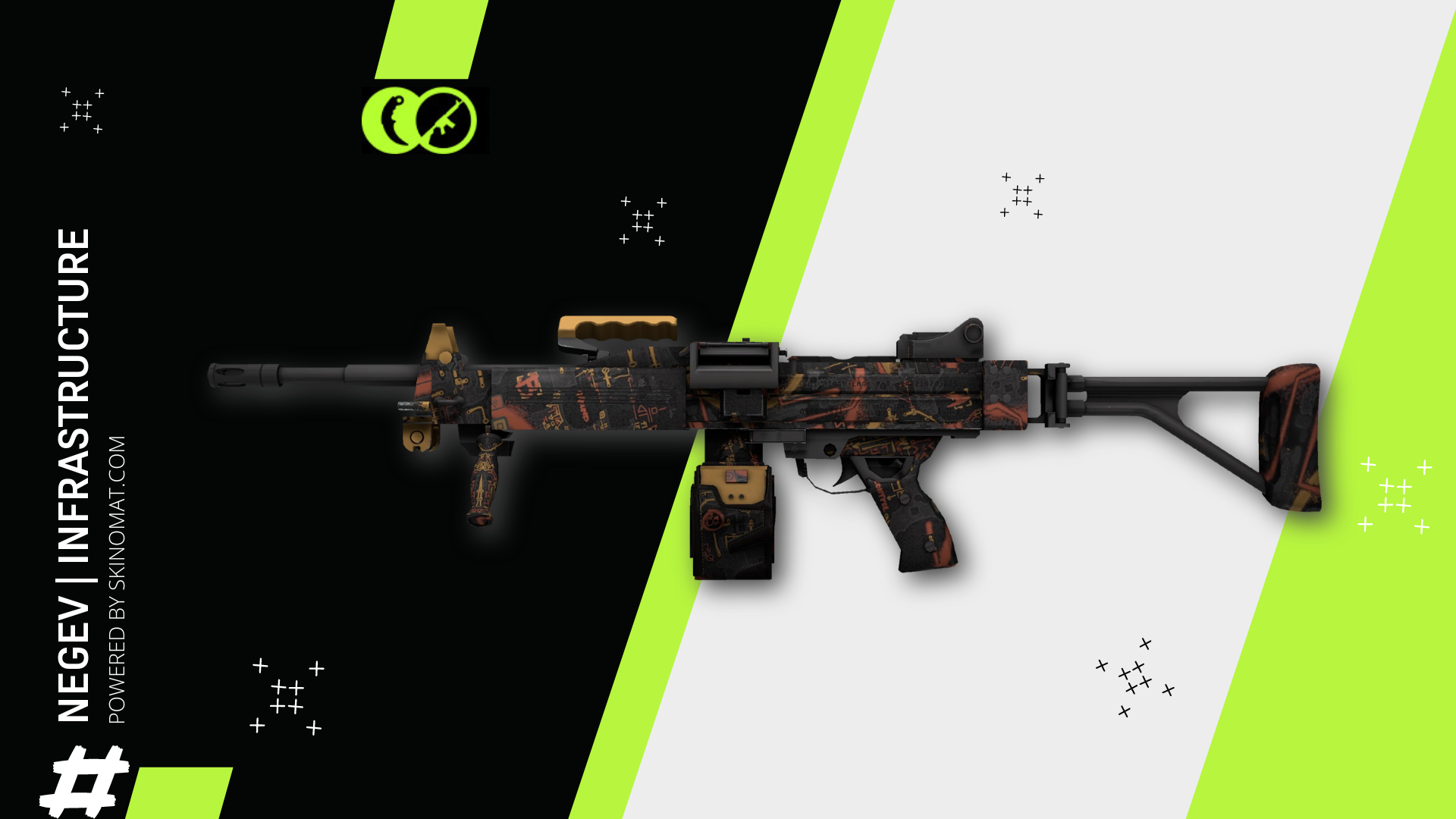 For the players who'd like to completely change the look of their gun, Infrastructure will be a great pick. One of the Negev skins that significantly changes the look of your gun, the Infrastructure skin can do just that. With a black, red, and golden color pattern, this skin also brings a texture with parts of city infrastructure on it.
Flavor Text: All according to plan…
Lowest Steam price: $4.62
Available In Collection: Vertigo collection
First Added: 22 September 2021
Negev | Anodized Navy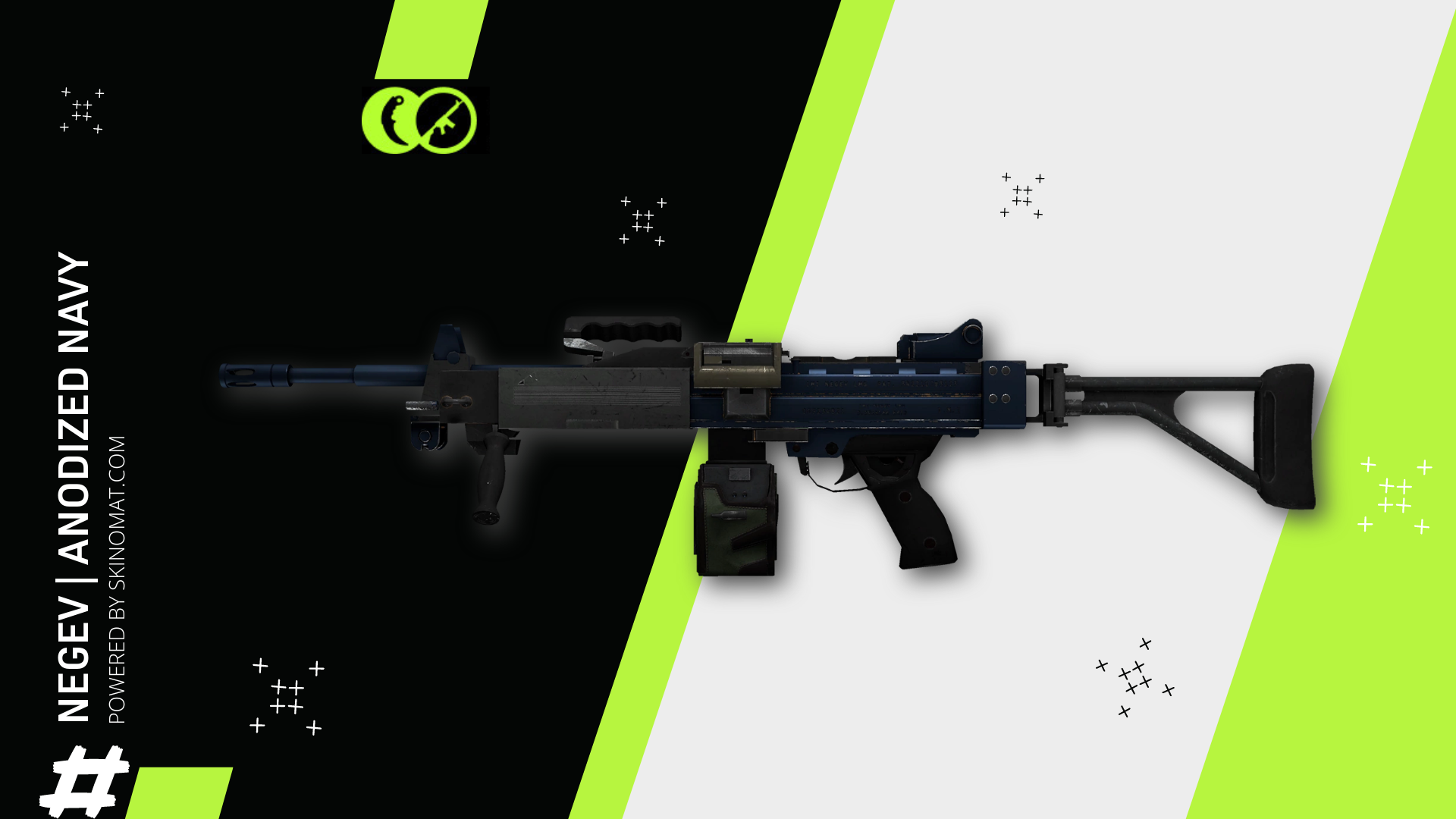 Easily the most stylish Negev skin in the game, the Anodized Navy skin is a great pick, provided you can afford the hefty price tag. Despite its simple design, this gun from the Assault collection remains a favorite of all Negev users who want something tasteful for their gun.
Flavor Text: None
Lowest Steam price: $263.95
Available In Collection: Assault collection
First Added: 14 August 2013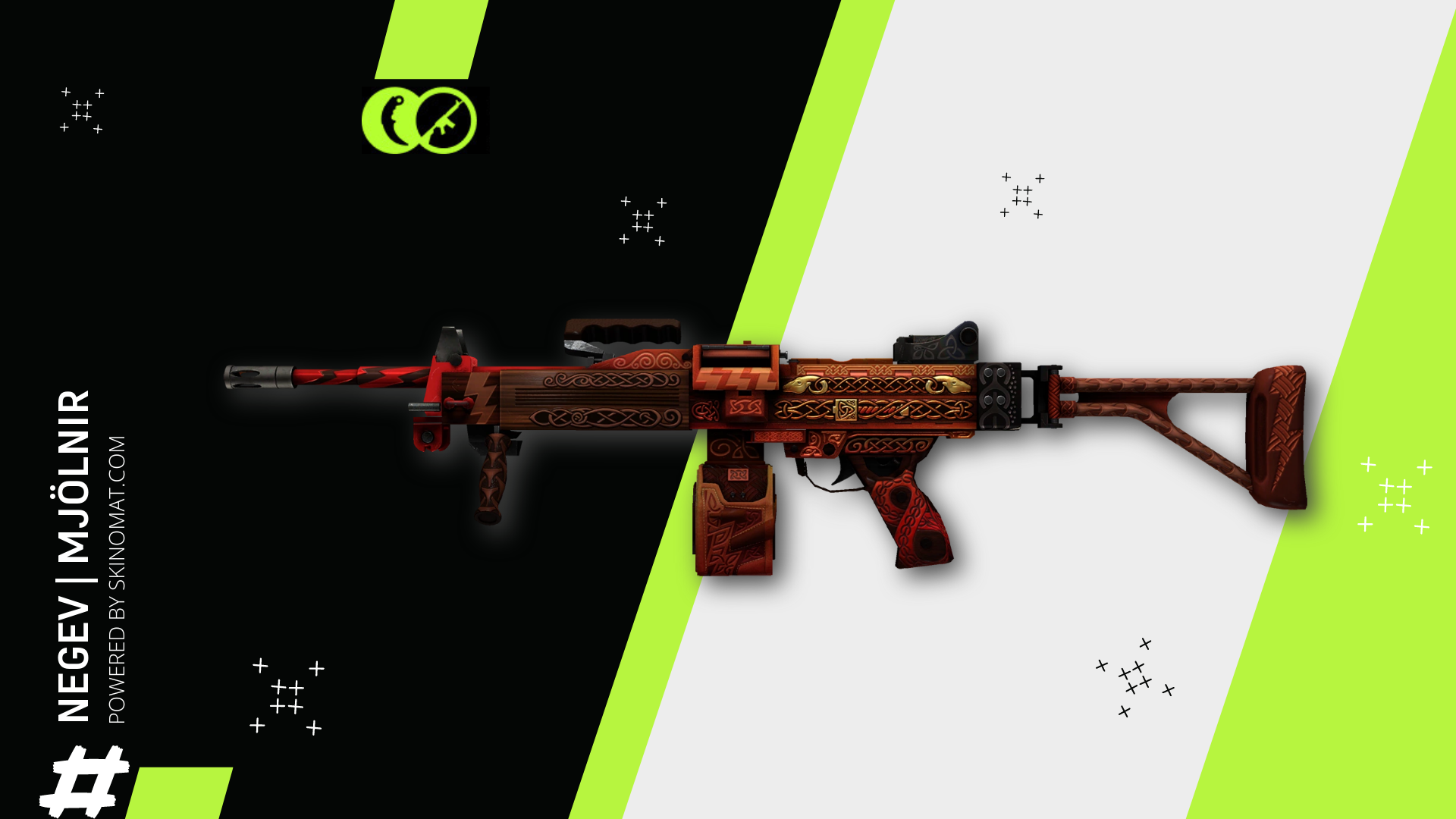 Perhaps the most famous out of all Negev skins available in the game, Mjölnir is a homage to the Nordic god Thor and his mythological weapon. It is also easily the most recognizable Negev design available in the game. The skin turns your gun crimson red, with various Nordic details all over the gun. It is also the most expensive Negev skin in the game.
Flavor Text: This is all Loki's fault…
Lowest Steam price: $1,674.89
Available In Collection: Norse collection
First Added: 18 November 2019
To Wrap Up
Although Negev has a frustrating recoil to master, it's high mag and rapid fire is still the best way to deal with enemies on maps with many enclosed areas. There are many awesome skins for the Negev, and if you have any in your inventory, remember you can always sell Steam items for the best prices at Skinomat.