Red skins in Counter Strike are always popular. In a competitive online shooter, a vicious and angry color like red definitely has a place. Makes sense, that red is the favorite color of many CSGO players.
What's cooler than color red is a themed loadout. Many players try to collect weapon skins of the same theme or color to complete a loadout that has a unified style. With the amount of skins in CS GO this can be easily done. Players can browse through thousands of different skins to choose those that will fit them best.
Today we are going over the best looking red skins that you can choose for a red themed loadout. If you feel like your CSGO loadout can use some red skins, this list will solve your issues.
Skeleton Knife | Crimson Web
To start off this red loadout comes a knife skin in the popular Crimson Web design. Although there are many different knives with this color pattern, the Skeleton Knife is an exceptional choice for a red skin. Even at lower CSGO float values this knife looks very well in a red finish, and the web design just adds to the visual effect. If you want a Crimson Web Skeleton Knife for your red themed loadout, get ready to spend some serious money, as the price range for this weapon skin is between $523 and over $4.400.
Sport Gloves | Slingshot
If you want a full red themed loadout, you can't skip over the gloves. Although this item is even more luxurious than the knife skin on this list, it will look great with any red skin and is a wonderful choice to finish off any red loadout. The simple design looks super slick, and will impress all players in the match. This is the most expensive CSGO item on this list, with the battle scarred versions starting at $235 and the factory new float value going for as high as $10.000.
USP-S | Kill Confirmed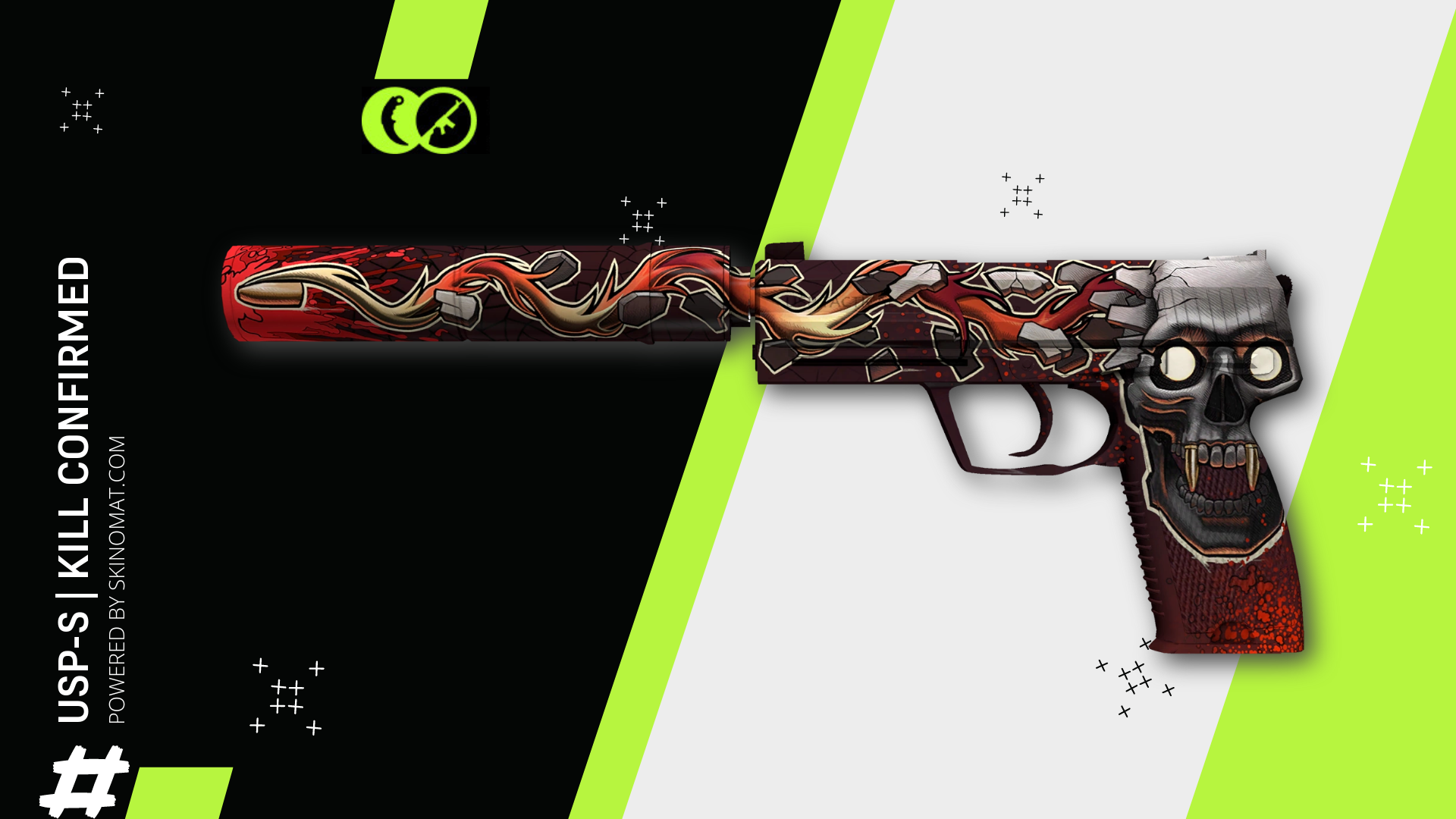 This skin is a classic among the CSGO community and a perfect choice for any CT red loadout. The USP-S Kill Confirmed not only fits any red themed loadout perfectly, it also has a great looking graphic design on its side. The striking design will definitely appeal to every player looking for stylish weapon skins. You can also get this red skin for cheap. The lower float values start around $28, and the factory new versions can cost around $114.
Glock-18 | Candy Apple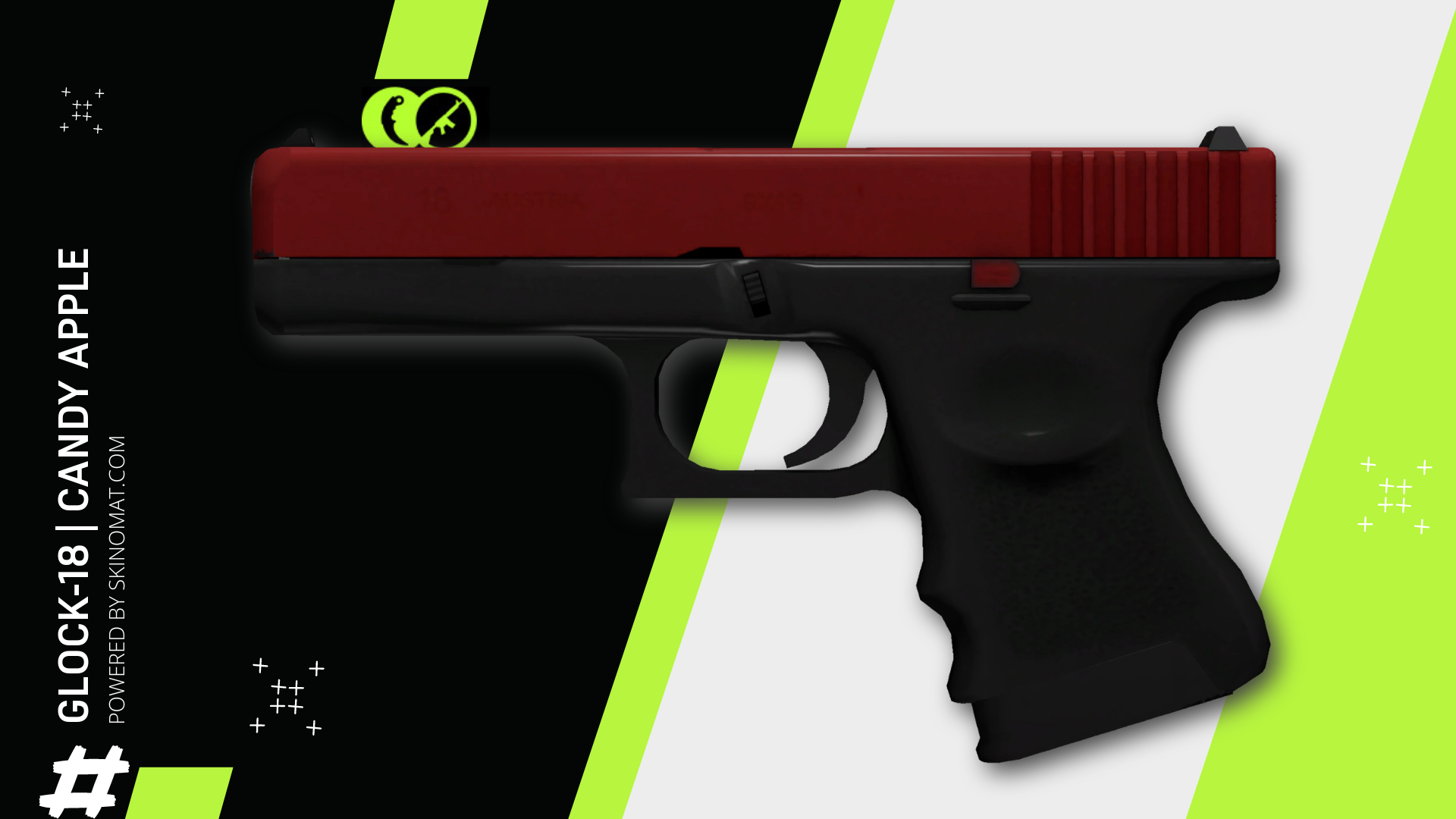 A red skin for the terrorist starting gun is the cheapest one on this list. Not much to say about this one, other than that you get a basic red skin. Still, it's a perfect choice for any red themed loadout for the terrorist side. Lower float values of this skin are just couple of cents on the Steam community market, but you can get the factory new version for around 50 cents.
AK-47 | Bloodsport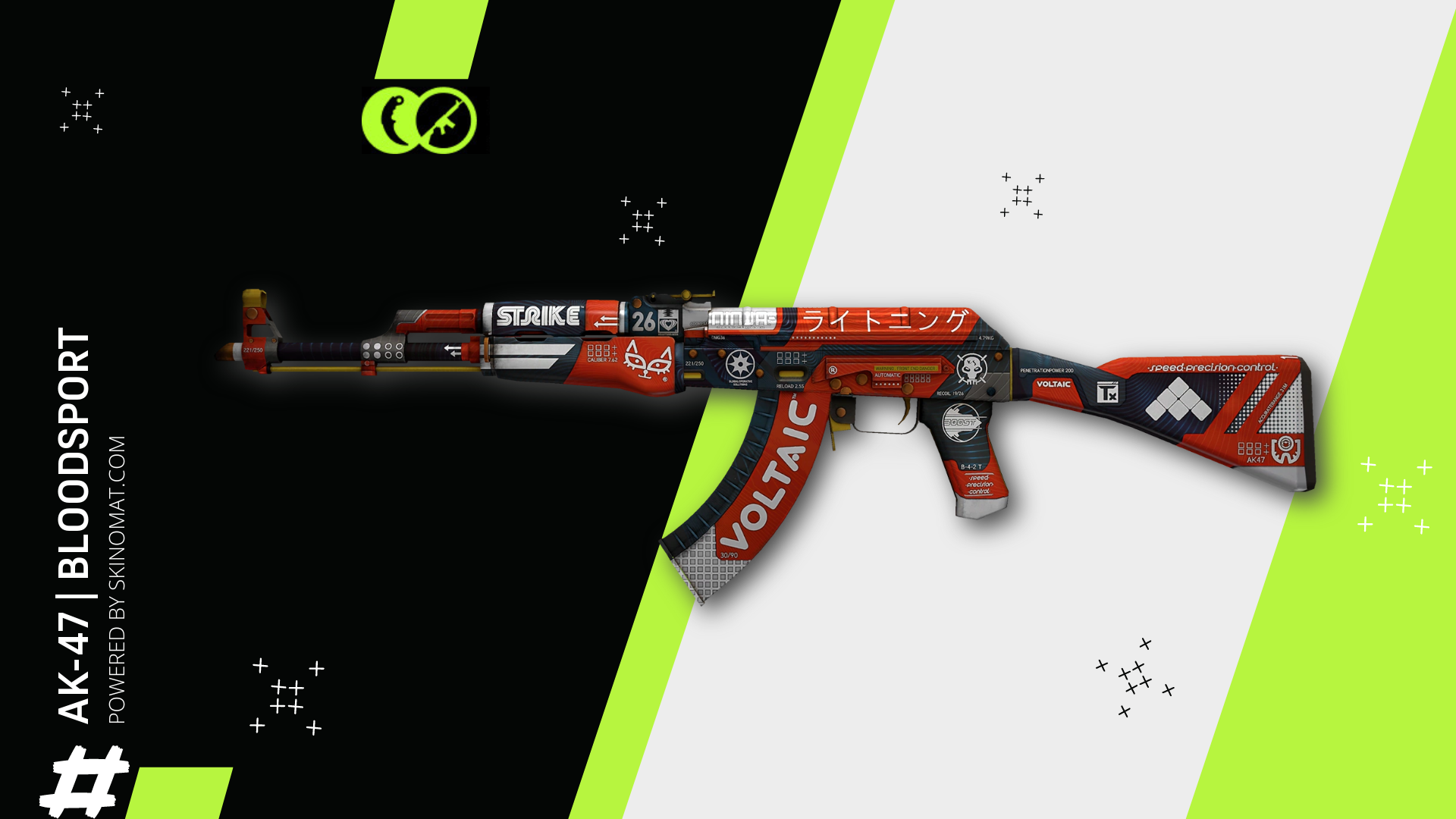 Another terrorist gun, the iconic AK-47 is one of the most popular weapons in the game and consequently has a large number of skins available. If you are looking for an AK-47 skin with a red theme, then Bloodsport is one of the best red skins available in the game. Using this red skin you will definitely stand out, as its graphic design is definitely on the flashy side. The price range for this skin is between $152 and $201, though you will want the higher float value version for your red themed loadout, as it's really the only one that makes the skin's flashy graphic stand out.
M4A1-S | Hot Rod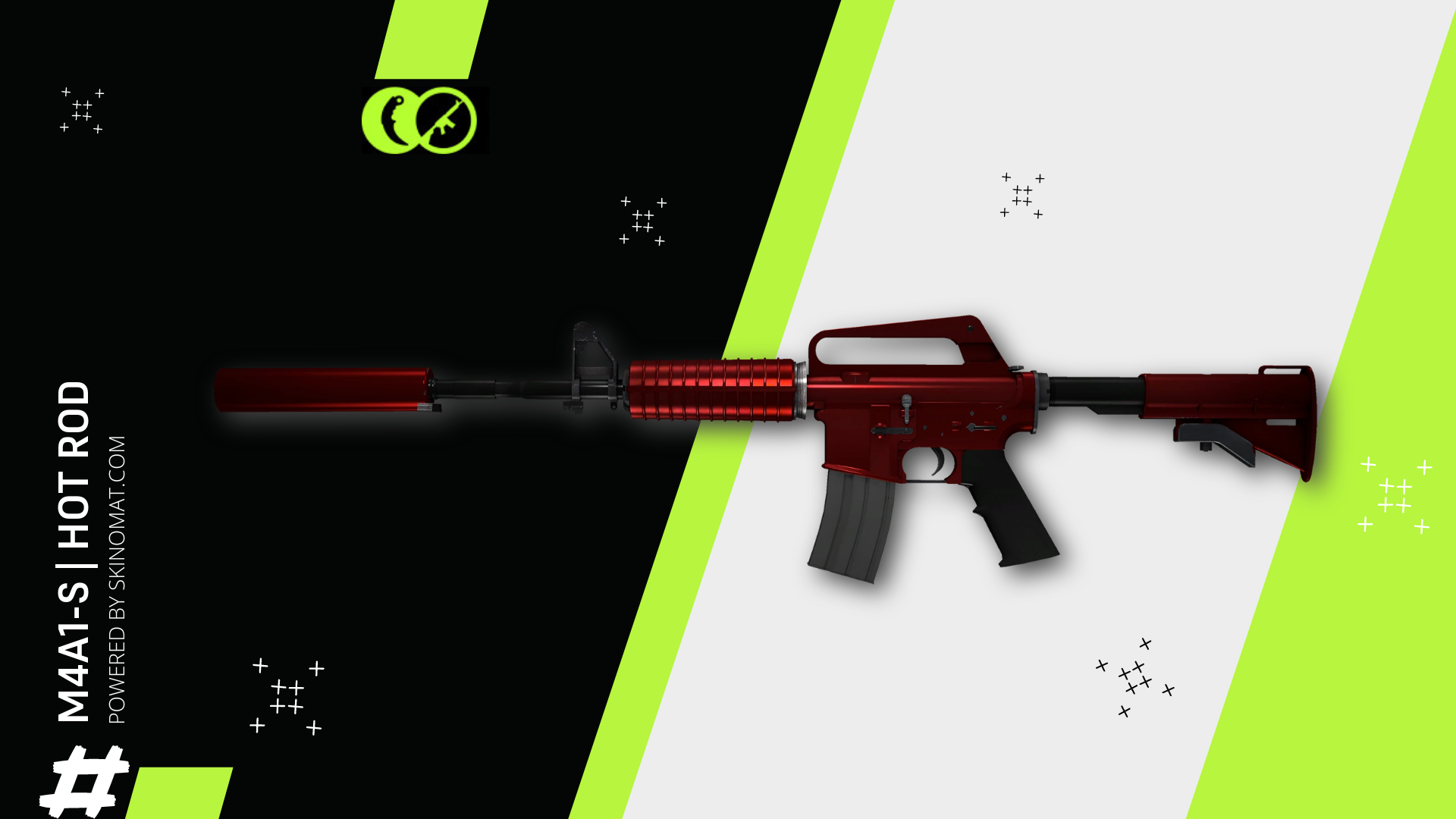 For the CT slot, the game offers one of the most iconic red skins available – the Hot Rod. Although it might look very basic from the side, this classic M4A1-S skin has a glossy finish, that looks absolutely stunning in-game. Despite its simple design, this skin is actually one of the more expensive ones and costs between $550 and $600.
Desert Eagle | Code Red
The ever-popular long-range weapon, Desert Eagle, has its own skin, that will fit great in any red loadout. Code Red looks a bit similar to the AK-47 Bloodsport skin and looks great in any themed loadout that incorporates these two skins. Its highly detailed design is dominated by red and chromatic colors, giving the gun a deadly look. Desert Eagle Code Red can be bought for around $30, although the higher float versions can go for as high as $150.
P250 | Muertos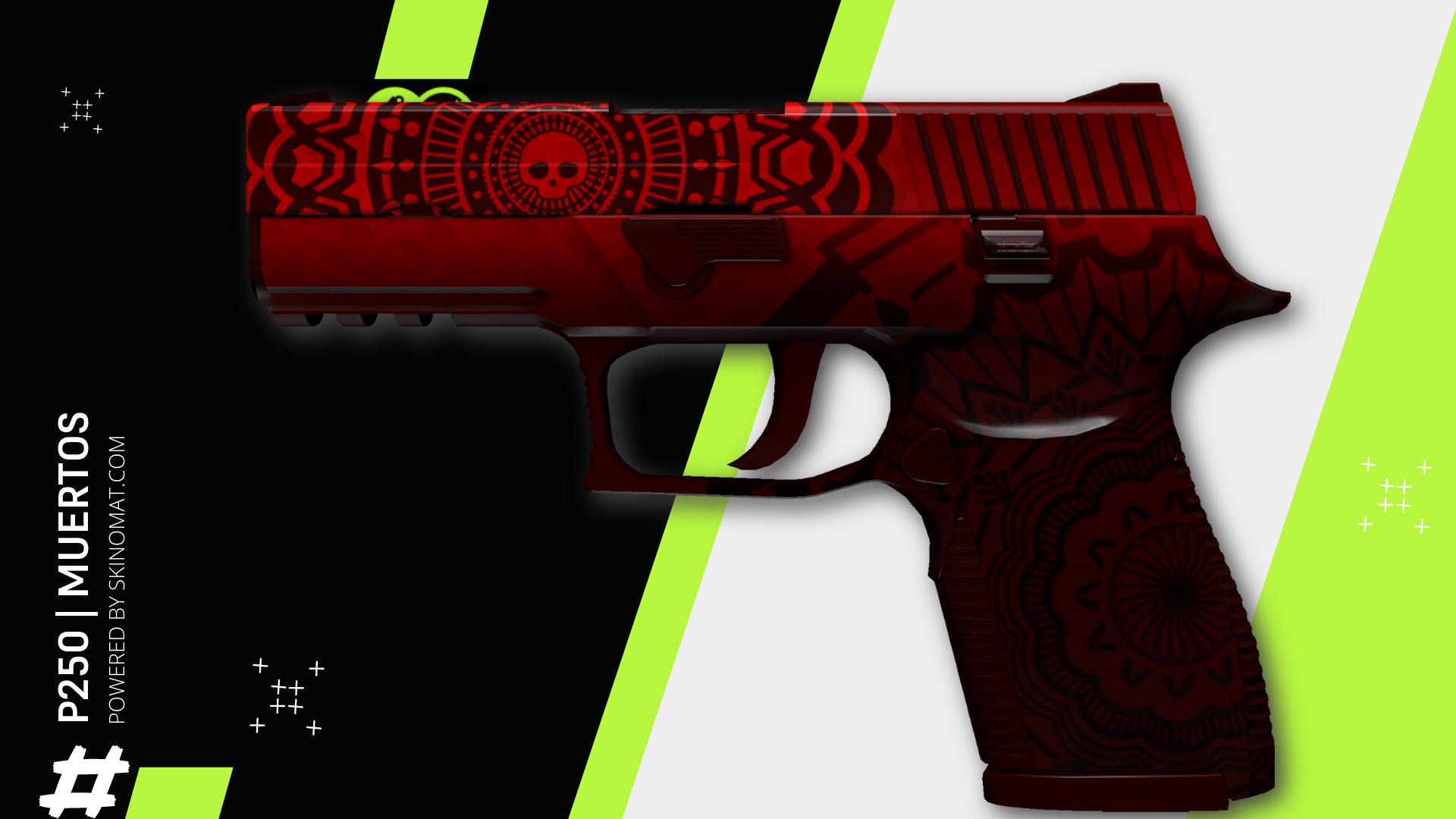 The P250 also comes with its own skin that will fit any red loadout. For one, the Muertos skin might look simple from the side, as it looks like a P250 that is red all over. However, upon closer inspection you can see all kinds of different visuals, suggesting death and danger, making this skin anything but plain. Best part? This red skin looks grat and is very cheap. The lower float values start around $2, but you can get the factory new version for a little over $5.
AWP | Redline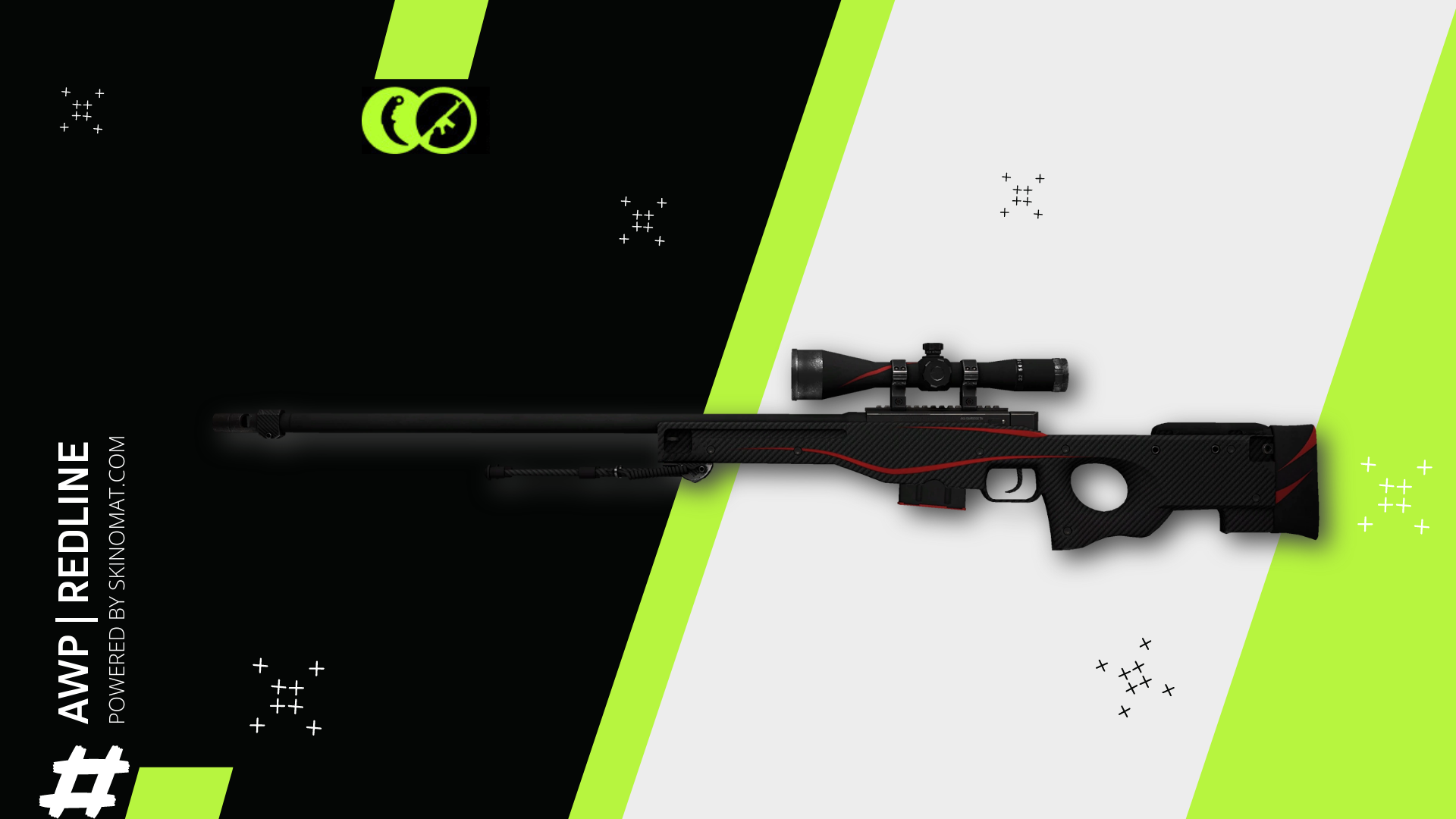 Any CSGO player knows that picking one AWP skin out of all is an almost impossible task. Still, the AWP Redline is our pick to finish off this list, with its simple yet fiery design. This classified AWP skin has its base color as black, with red streaks slightly touching the exterior of the gun. Its simple design fits any red loadout, whether you're going for a basic look, or a more extravagant one. This is also one of the cheaper AWP skins currently available on the Steam community market, with price ranges between $38 and $54.
To Wrap Up
Here are some of the best looking red skins you can use for your themed loadout. Red skins are very popular in CSGO, and there is a wide selection of them available, so this list is really only scratching the surface. If you liked any of the skins on this list and need funds to purchase them, remember that you can sell CSGO skins on Skinomat for best prices available on the market, instant payouts in cash and a guarantee of security on every transaction.